Hotels Ardeche, Berg & Coiron
List of hotels in the Berg & Coiron territory
Here is the list of hotels in Ardèche located in the touristic territory of Berg & Coiron. To narrow your selection use the list of criteria on the left. Click on more information for a detailed description of each hotel.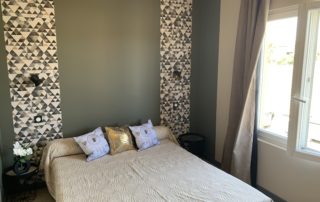 Bookable online
Located between Montélimar, Aubenas and Vallon Pont d'Arc, ideally located stage with ample parking and comfort at a reduced price. Easy access.
Phone : 04 75 94 74 98
Bookable online
The stone-built Le Mas de Mon Père oozes premium comfort in 1ha of enclosed grounds. We'll give you a warm, family welcome and introduce you to the southern Ardèche's treasures.
Phone : 04 75 36 71 23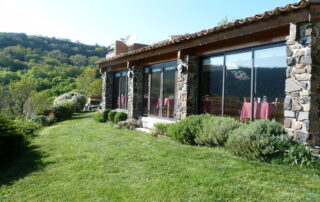 Bookable online
Old farm renovated in basalt stones. Exceptional view on the preserved valley of St Pons, in a frame of peace and greenery. Comfortable rooms (private terraces, balneo,…) and familial and local catering.
Phone : 04 75 36 72 61